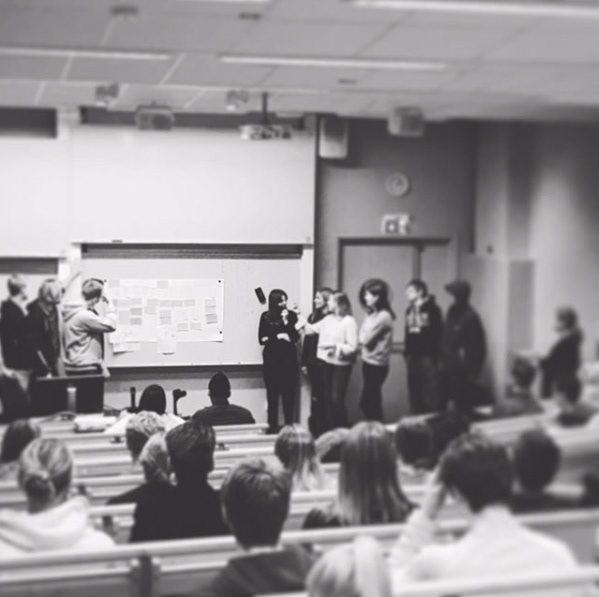 The program Digitala Medier 180p at Högskolan Väst in Trollhättan wants to teach their students more about how it is to work as a UX Designer in reality on the course UX Design in the first year.
Gaine gives a much appreciated reoccurring  3-day guest lecture in UX every December, since 2016. The idea to teach the students 'by doing' real UX activities.  We believe that there is no better way to learn that to actually do it yourself.
The 3-days are focusing on a fictive case. One year we used a case with autonomous cars. During the 1st day we went through how to set collaborated goals, impacts and values, 'the why' of the project together with their client. The 2nd day was all about finding out what needs and pain-points there might be that they and their client could solve with the clients solutions, 'the what' of the project and how to innovate on possible solutions to that. The 3rd and last day we taught them how to go out and do user research, finding users who matched their target group, and get real insights on their solutions when showing it to them.
Some of our learnings are that these 3 days can be quite intensive and most of the students love it. As a practitioner you need to remember to explain everything on the right to keep up interest in the class room as well as keeping a level so that everyone can follow.